METCO started in 1976 as a provider of basic electrical contracting work. Over the last 36 years METCO has widened it's scope to include a full range of services related to Electrical & Instrumentation applications.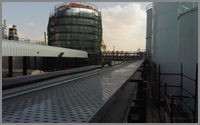 METCO also participates in Preventive and Breakdown Maintenance schemes.

METCO's service capability encompasses consultancy, design, procurement, installation, calibration and commissioning of projects throughout the UAE. In doing this METCO provides cost effective solutions through strategic deployment of highly qualified and experienced personnel. It focuses on understanding and providing a judicious provision of resources to best suit and fulfill our client's requirements.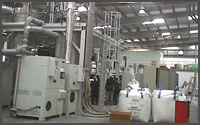 Over the last two decades we have successfully expanded to provide our unique service to various specialized industries some of which include the Aviation and Maritime industry as well as the Oil & Gas industry (onshore and offshore).

Since its establishment, METCO has successfully implemented turnkey projects involving facilities as diverse as Lube Oil plants, Aviation fuel storage depots, Chemical installations, Condensate plants, Edible oil refineries, as well as, installation onboard seagoing vessels and offshore installations.