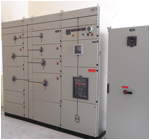 Murad Electromec Company (METCO) was established in 1976 and became a provider of basic electrical contracting work. Over a span of 30 years, it has managed to widen its scope and thus include a full range of services related to Electrical & Instrumentation applications. Moreover it has participated in Preventive & Breakdown Maintenance schemes.

During this period METCO has successfully implemented turnkey projects involving a number of diverse facilities such as Lube Oil plants, Aviation fuel Storage depots, Chemical handling terminals, Chemical production plants, LPG plants, Electricity distribution installations, Condensate plants and Edible oil refineries, in addition to installation for offshore and onboard seagoing vessels.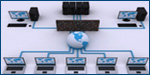 METCO - IT Services: Constant increases in demand for IT Services as well as an accelerating augmentation of METCO's clientele, lead to the opening of METCO's IT division in 2006. By combining elite IT specialists with the latest technology, this subdivision of METCO provides companies with almost every possible IT service.